Important Information About PLC School Reopening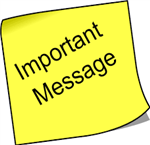 Although the COVID-19 virus remains present in our communities, we're committed to sustaining a more normal learning environment. Your Pineland family will continue to educate your child and support you, their guardian, in this endeavor.
Our COVID webpage has resources and information to help you and your family stay safe, and help your child remain engaged in learning.
For any questions or concerns about your Pineland student's health, please contact Nurse Bradley at 856-378-5020 x305.